Hilton Garden Inn Sunnyvale
767 N. Mathilda Ave.
Sunnyvale, CA 94085
We started construction in November of 2017 on the 238-room Hilton Garden Inn Sunnyvale on a prominent location proximate to major global technology companies such as Juniper Networks, LinkedIn, Google, Microsoft, Yahoo, Apple, HP, NetApp, Synopsis, Lockheed Martin, and Northrup Grumman. In addition to the great depth and variety of the existing office environment, eight million sq. ft. of new office development is proposed or under construction within two miles of the site. The hotel will have over 3,000 sq. ft. of contiguous event space and a high-quality restaurant and bar. The hotel will open in late 2019.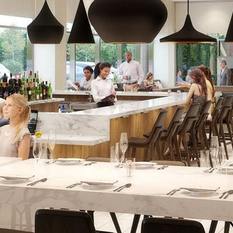 ---
OTO Development is an Equal Opportunity Employer.