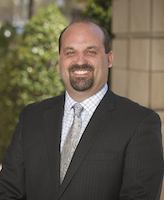 "If you are passionate about service and providing an exceptional experience to guests, OTO Development is the company for you!"
Jason Lillge
Regional Director of Operations - Northwest
Started as a General Manager
OTO team member since 2007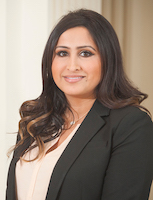 "I stay with OTO because I love the people I work with. They have a great relationship with the Brand executives which in turn makes me proud to be part of the OTO family!"
Seema Bandukda
Regional Director of Operations - Southwest
Started as a General Manager
OTO team member since 2009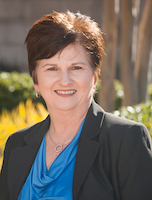 "OTO celebrates the success of their team members, supports their team members and the communities in which each hotel is located."
Suzanne McClendon
Regional Human Resources Business Partner
Started as a Paralegal
OTO team member since 2012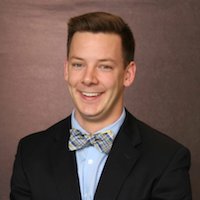 "What drew me to work for OTO was the ability to grow my career quickly. They truly care about you and being able to grow within the company."
Taylor Osborne
Director of Sales Support – Mid Atlantic
Started as a Sales Manager
OTO team member since 2015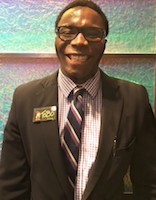 "The best part about working for OTO is the friendliness and open door policy across all upper management. As well as the true diversity across all departments. "
Tobore Okagbare
Front Desk Agent
Started as a Breakfast Attendant
OTO team member since 2014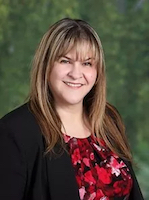 "OTO Development is a very dynamic, expanding company that advocates a team effort in promoting its success. It's a joy to feel a valued part of this team."
Jennifer Mooradianr
Director of Operations Support
Started as an Assistant General Manager
OTO Team Member Since 2008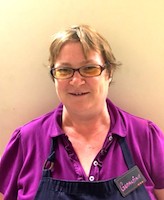 "The best part about working for OTO is that every day is different. I get to meet new people from all over the world!"
Geraldine Meehan
Breakfast Attendant
OTO team member since 2016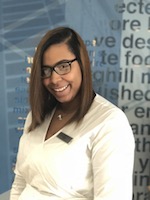 "Every day and each guest is different. The experience is what drives me to come into work. You never know what you're going to get and that's where I believe front desk agents shine. The fun kicks in, personality and conversation flow, and the guests become family, no matter if they are here for a couple of hours or days. The goal is to make them feel at home and welcomed."
Wynter Sharps
General Manager
OTO team member since 2016

Previous
Next
FAQ
Frequently Asked Questions about the Application Process
Q: Why do I have to use an email and create a password to Apply?

A: By establishing a user name and password, your application is kept on the database and you can come back at any time to make changes, apply to other positions without having to re-type or fill out manual applications.

Q: What if I don't have an email address?

A: Creating an email is free and easy. You can create a Gmail, Yahoo, Hotmail or a number of free hosted email servers. Just remember your password and make it private but easy for you to remember.

Q: What is the difference between Join and Apply?

A: If you are not quite ready to apply with OTO and are just interested to learn more about the type of positions we have to offer, you are invited to Join our Talent Community. If you are actively searching for employment and would like to complete an application for a position with OTO Development, click Apply for the job you are interested in. Please note that your login for your application and login for our Talent Community are two separate accounts—they are not linked to one another. Therefore, you will need to create an account for both, if applicable.

Q: You already applied but want to make changes to your application/resume, or you want to apply for different positions?

A: You can go back to your Application by entering your Login and Password.

Q: I forgot my Login information, can you reset this?

A: Remember to save and write down your Password and Security Question–Unfortunately, we cannot access this information once it's been created. You will need to create a new Login with a new email account.

Q: How do I know you have received my application?

A: Once you submit your application, you will receive an email thanking you for your interest. At this time, you should wait for a further response from the hiring manager or designee.

Q: When should I check the status of my application?

A: You should give the property at least a week to review your application before calling on the status.

Q: Do I have to have a Resume?

A: No you do not. Just state in the Resume box "No resume Available"

Q: I haven't applied yet, what does your application consist of?

A: Make sure to have your work history and references when starting the application process. You have the option to upload your resume in order to populate the information. If you do not have a resume, you can replace the space with "no resume available" and manually fill out the remainder of the application.

Q: It's asking for a Driver's License Number, what if I do not have the number or I do not have a DL?

A: If you do not have a Driver's License, please enter "1234" and it will bypass.

Q: I'm not interested in applying yet, but I would like more information on your company and jobs available – what do you recommend?

A: We definitely recommend becoming a part of our Talent Community. Here, you will be able to receive email notifications on our most current job opportunities and other OTO info.

Q: How do I find out when new positions are posted?

A: Easy – you can join our Talent Community and receive updates on new job openings!

Q: Why have I not heard from anyone?

A: Although we try very hard to review all resumes and applications, we may not be able to contact all applicants. We encourage you to stay connected through the OTO Talent Community.
---
OTO Development is an Equal Opportunity Employer.